Cartoon Network has released a first look at the new Powerpuff Girls and the actresses providing the voices of Blossom (Amanda Leighton), Bubbles (Kristen Li) and Buttercup (Natalie Palamides).
While fans are thrilled the girls will be back in action, they're not too happy that the original voice actresses are not returning. In fact, the actresses expressed their dismay on Twitter.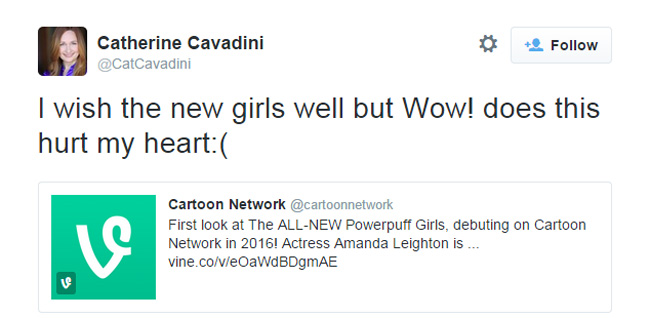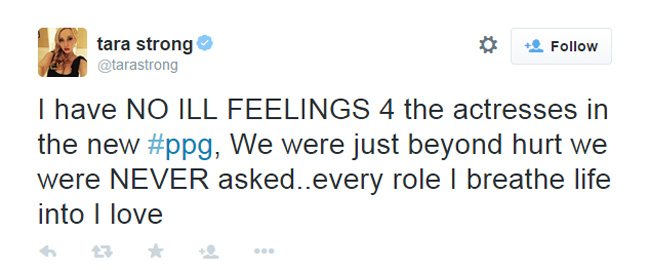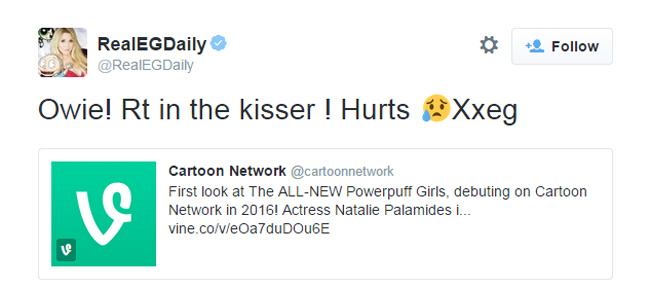 Strange that they were not asked back while Tom Kenny will return as the Narrator/Mayor. The new Powerpuff Girls will premiere in 2016.